Amzon best seller shower filtration cartridge replacement for shower water filter head shower filter
Description
Model No.

CL-SH-A0

Compatible with

shower, tap, bath

Filtration Tech

Activated Carbon Helps remove chlorine, trihalomethanes(THMs), organic materials and impurities

KDF-55
Removes Chlorine,heavy metals,inhibits bacteria and algae,even in hot water

Calcium Sulfite
Extremely effective at removing Chlorine in both hot and cold water

Filter Life

6 months or 12000 gallons (whichever comes first)

Flow Rate

0.8 gallons/minute

Operating Pressure

20-120psi

Operating Temperature

4°C-80°C

Item Size

89*89*127 mm

N.W

270g

OEM Service

(1)Print your logo on the box and products
(2)Filter materials and function can meet your requirement
(3)With white shell teflon tape (for installation)
1) Mode: SF-01-A
2) In and outlet: 1/2 inches
3) Color: white
4) Material inside: coconut activated carbon and KDF
The shower filter is combined active carbon or KDF media
The active carbon can remove the chlorine, odor and taste
The KDF media is a kind of compound of brass and zinc particles
It can exchange electron oxidation mode to treat pollution source in water
Because the brass and zinc are constantly exchanging electron oxidation
Chlorine is a kind of strong oxidant which may easily oxidize the skin keratoderma protein, cause itching and various skin diseases
While active carbon has extraordinary de-chlorination function thus can keep our skin away from chlorination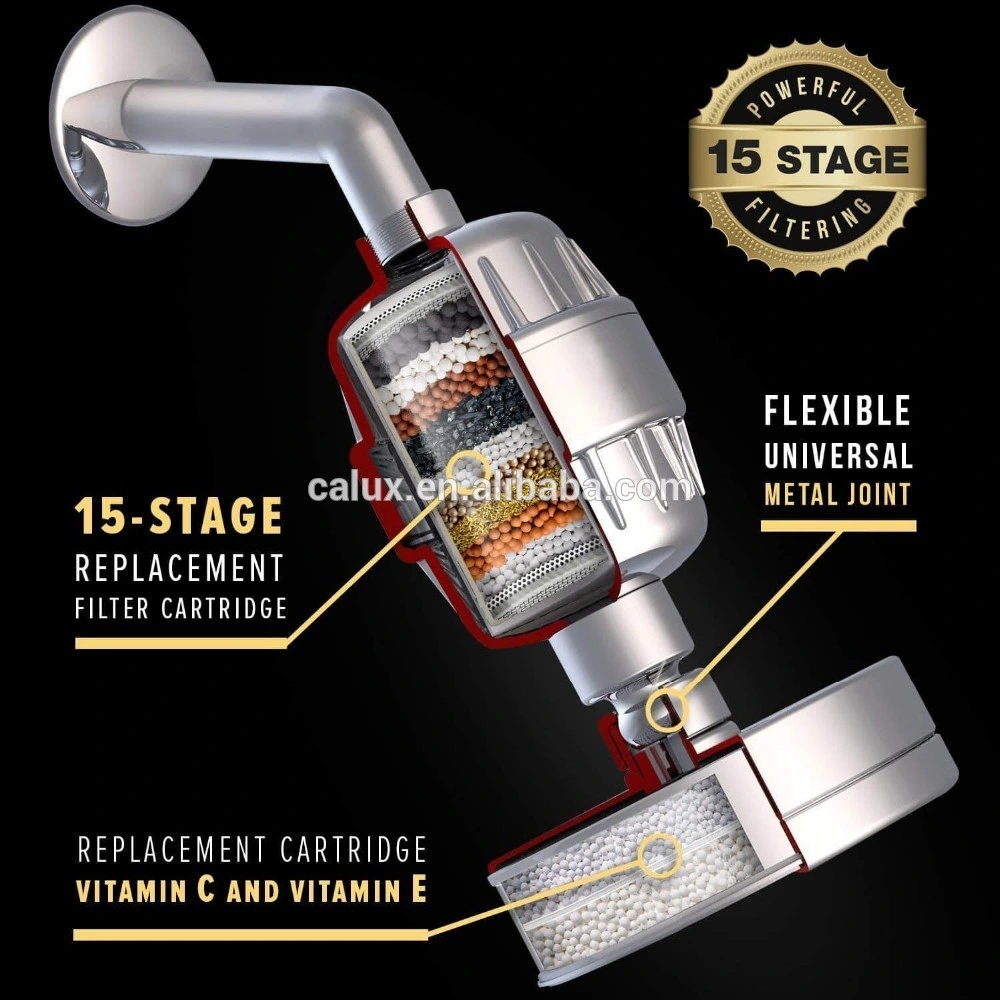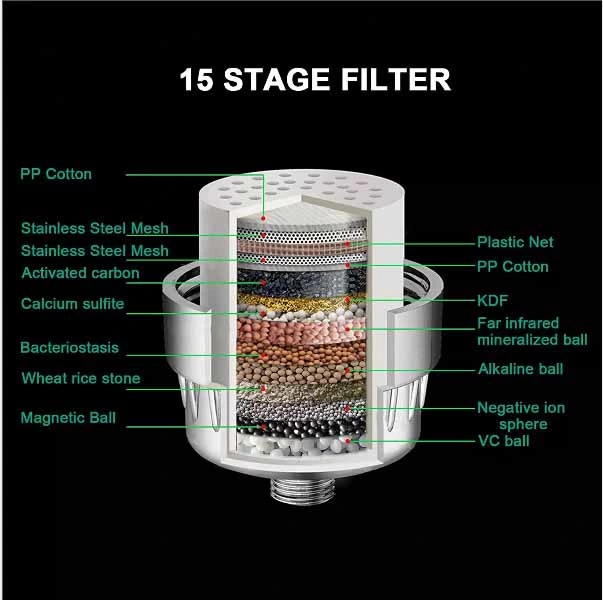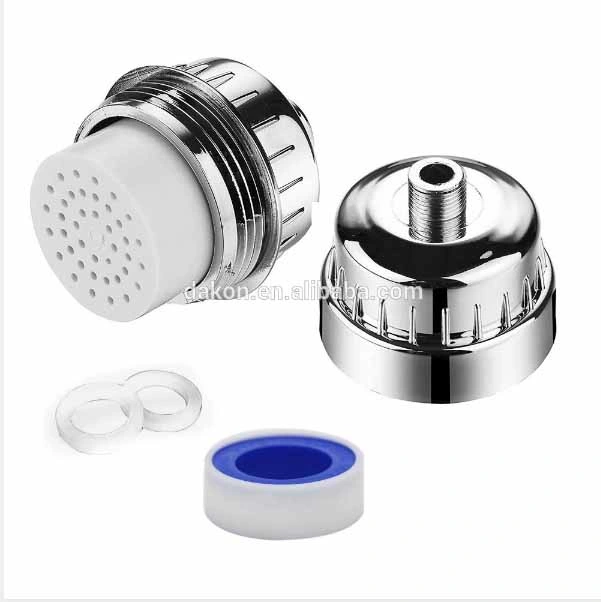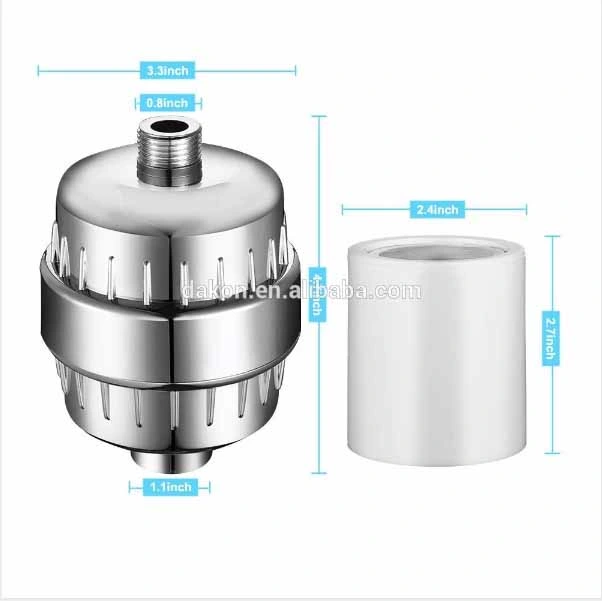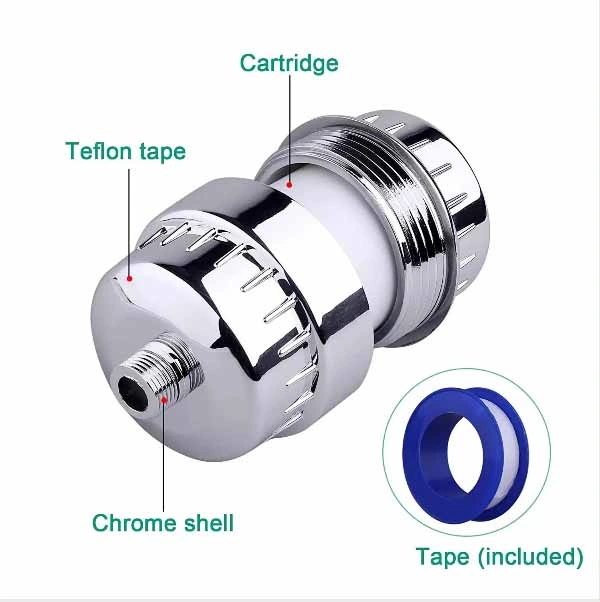 Advantages
4 pack of replacement filters. Works with most shower water filter systems Skin troubles, Rashes, Itchy Scalp. Clean water is vital to your health health, and you should ENJOY YOUR SHOWER TO THE FULLEST
It's hard to see what's actually inside the water you shower with. Often it's full of chlorine, rust, dust, and other bacteria. What if we told you that you can shower with purified, clean water? All you need is our 15 stage water filter and you can Make your morning shower a time for healing and revitalization for your skin!
Don't waste tons of money replacing your pipes. Houses are aging all across America, but don't worry! A simple change in your bathroom can do the trick. Just add this water filter to your showerhead and you will see a difference in your skin right away!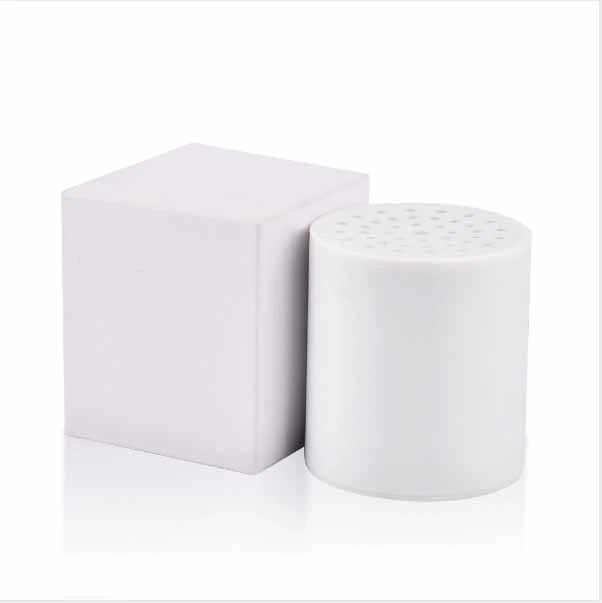 Our company
Shenzhen Calux Purification Technology Co., Ltd., a professional water purifier manufacturer set up by Hong Kong Sijia Company, is committed to the research & development, production and sale of terminal water purifier for drinking water. As one of the most innovative & internationally competitive enterprise, our company is specialized in integrating water purification material and manufacturing terminal water purifier with the best performance ratio. Our brand Calux gains the honor, one of the top ten brands in water purification industry in China. With the mission of cleaner water for people's health, all employees are devoted to high quality purified water and good service so as to create an international brand in water purification industry.