Certificated and Lifetime Guarantee Safety Shower Room glass/Shower Screen Panel Glass
4-15mm Safety tempered Laminated Shower enclosure Shower cabin glass
precision engineering
All products are created to deliver the very
best in functionality, performance and value.
No compromise is made in our production
and each are hand built by a skilled team.
All KUDOS products are covered by our
Lifetime Guarantee against material or
manufacturing defects for your
complete peace of mind.

Ultra modern, beautifully designed and the height of elegance, ALL GLASS is a stunning centerpiece to any bathroom concept. From minimalistic to showstopping statements. Created not just to be individual and personal, but to be the definition of bespoke.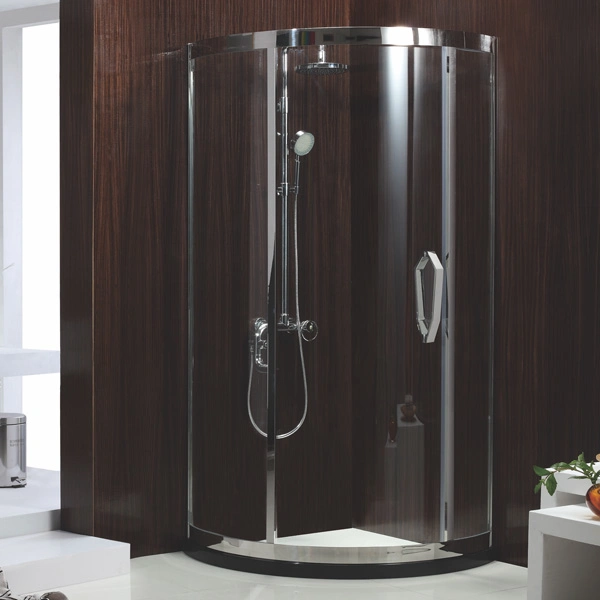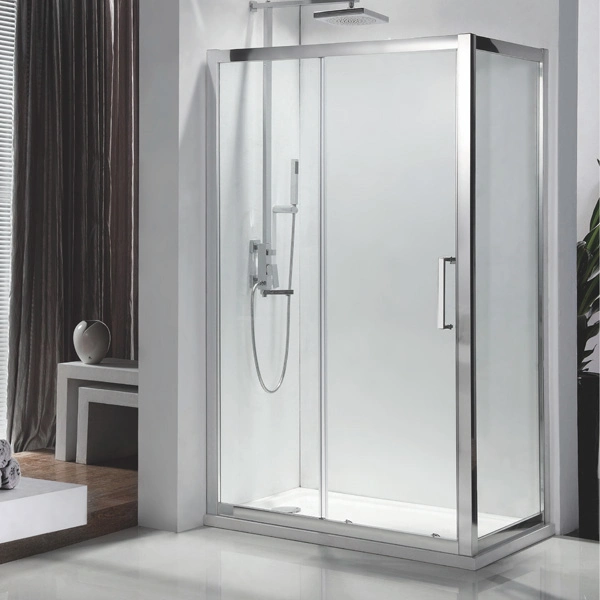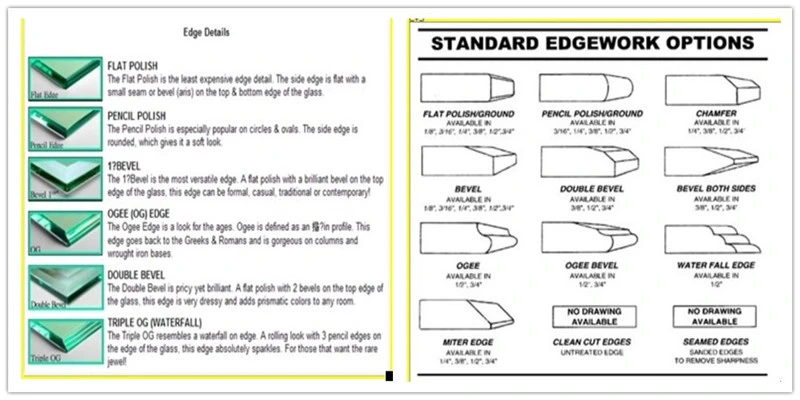 1. Tempered glass description:
Tempered, Heat strengthened is normal annealed glass to quench heated and processed by the glass surface with a strong pressure should be uniform, and multiplying the mechanical strength of glass. Shape included flat and curved shape.
2. Tempered glass features:
1) Intensity: Its performance of anti-impact, anti-bending and anti-temperature, all around 3-5 times than ordinary glass (annealed glass).
2) Safety: Tempered glass is hard to break, even broken, it will become lots of mini pieces, will not cause bad hurt to people.
3) Thermal stability: Tempered glass also has excellent stability under large difference in temperature (within 300centigrade)
3. Applications:
1) Exterior Construction: Curtain Wall, Building Window, Door, Skylight, Roof(Dome), Balustrade...
2) Interior which request safety glass: Bathroom door (shower screen), Staircase fencing and step, Floor, Partition, Wall background, Table top, Waredrobe Door...
4. Packing Details:
Packed in steel endcap or standard wooden, paper interleaving.
1*20ft container or mixed loading in one 20ft container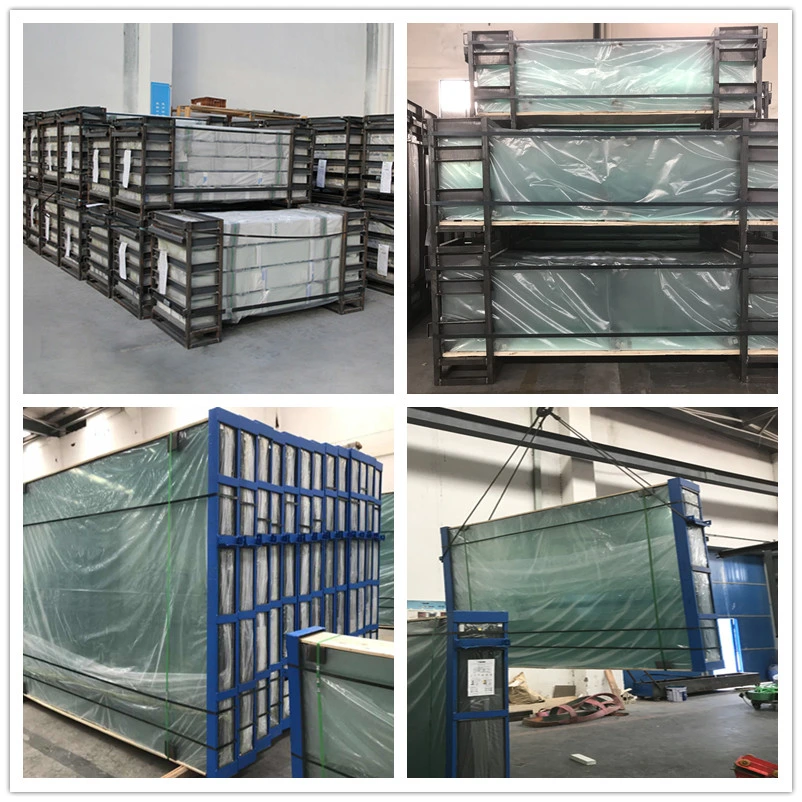 Specification of tempered glass as follows:
1)material: 3~19mm float glass or patterned glass
2)Usage: Coffee and dining tables, cabinets, displays. CDshelves, TV tables and bathroom shelf, ect.
3)Edge: Highly-polished/ground edges, beveled, OG edges.
4)Shape: Squre, rectangle, round, half moon triangle.
5)Treatment: Can be tempered, curved, screen-printed, sandblasted, drilled, ect



Production specification:

Flat Tempered Glass (Thickness: 3-25mm):
Max size: 3300mm*6500mm; 1700*12000mm
Min. Size: 300mm*200mm
Curved Tempered Glass (Thickness: 5-25mm):
Min curved radius: 450mm Max. Size (Arc length*H): 3500*3000mm
Min. Size: 300mm*500mm

Colour:

Clear, Low iron, Grey, French Green, Ford Blue, Grey or Gold Bronze and etc.

Quality certificate:

CCC (China Compulsory Certification);
GB/T9963-1998<Tempered glass> standard
GB/17841-1999<Tempered glass & heat strengthened glass> standard
UK-BS6206;

Note: Creation Glass can customize according to the given specifications and colors from our clients.
FAQ
Q:What kinds of glass can you provide?
A:laminated glass,tempered glass,insulating glass and low-e glass etc.
Q: What is your minimum order quantity?
A:Our MOQ is one 20 feet container (20-27Tons).We can also do LCL orders.
Q: How can I get samples to check your qulity?
A:We offer samples for free.
ALL YOU HAVE TO DO IS ASK!
Q:Can you do OEM Orders?
A:Yes,we hire technicians to design your products as per your specific needs.
Q:What is your trade Term?
A:FOB,CFR,CIF,EXW.
Q:What is your payment term?
A:T/T,L/C, Credit 30-90days.
Q:What is your delivery time?
A:7-10 days, depend on the order quantity.